A Guide to Canada Permanent Residency (PR)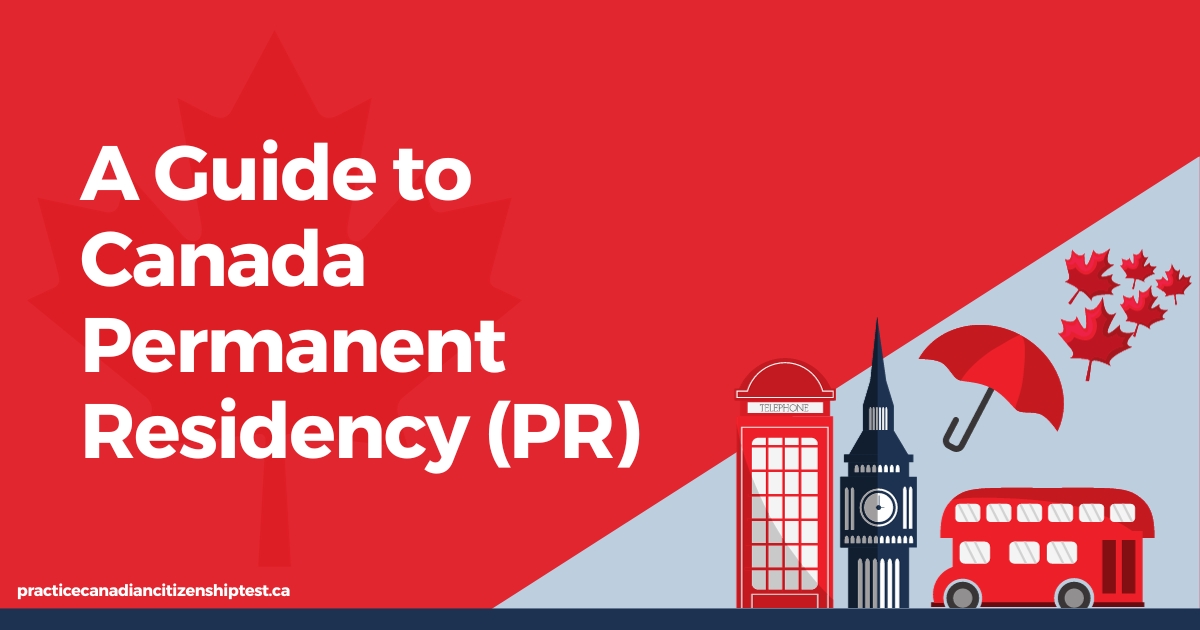 People who apply for immigration to Canada based on specific eligibility criteria are eligible to apply for Canada Permanent Resident after a few years. These are the guidelines that are set by the government.
Permanent Residency In Canada
Once an applicant has completed all the requirements for Canadian immigration, they receive the Permanent resident card which gives them more freedom. The card is sent to them via their registered mail address. This PR card can be valid for 5 years or one year depending on the case. The card is your identity and gives you the right to travel aboard and also apply for Canadian Citizenship later after sometime. In case, if the PR card is expired or lost, you either replace it or renew it.
What is the Eligibility Criteria for Permanent Residency?
There are certain requirements that an applicant needs to fulfil before he applies for a permanent residency card.
Applicants who have the age bracket of 18 and 35 gets more score
The higher education you have, the more score you get
You also need to work full time in an organization for at least a year
You must score at least 6 bands in the IELTS Test. This shows your Englisange language proficiency.
You get more points if you have either received a job offer letter from a reputable organization in Canada
You also get more score if your spouse or partner is also applying for PR
Keep in mind that if your score is 67 or higher out of 100, you are eligible to apply through Express Entry (Federal Skilled Worker Program). However, if your score is less, then you need to see another route to migrate to Canada and obtain a permanent resident card.
Many people choose Express Entry because its processing time is less. The entire process takes up to 6 months. You also receive an Invitation to Apply (ITA) and PR Visa within a year.
How to Renew your PR Card?
In order to renew the PR card, you can visit the Canadian government website that has detailed information. You can find the document in the pdf form on their website which has various requirements. If you check all the lists mentioned in the form, then you can easily renew your PR card. Keep in mind that you also need to provide the softcopy of your previous permanent resident card.
What if my PR Card is Stolen?
No worries, if you have lost your PR card. You just have to visit the website, submit all the documents that are mentioned including your passport copy, receipt of your payment, two standardized photos and a declaration form.
What are the Immigration Routes to get PR?
PNP
If an individual wants to apply to a specific state of Canada and get residency over there, he has to apply for the Provincial Nominee Program (PNP).
Express entry
If you are a skilled immigrant and have a high score then you can apply through Express Entry. It is also the fastest online immigration application system for permanent residency.
Family Sponsorship
If your a spouse, partner or any immediate family member lives in Canada and is either a permanent resident or citizen. Then you can easily apply for Family class immigration.
Canadian work experience
If you are a skilled worker and have existing job experience in Canada, then you are eligible to apply for PR via Canadian work experience
Business Immigration
If you want to start a business or a startup in Canada or if you want to expand your business franchise, then you can apply for business immigration. Keep in mind that the requirement varies case to case.
Citizenship
The next and last step after getting PR is to apply for the Canadian Citizenship Test. There is a specific course guideline that you can get from the official website for the preparation. The test is designed to assess your knowledge concerning Canadian history, values, historical dates and figures, culture, legal bodies and rights of citizens. You can also get help from the Practice Canadian Citizenship Test to enhance your preparation.