How Can a Study Permit Lead to a Work Permit in Canada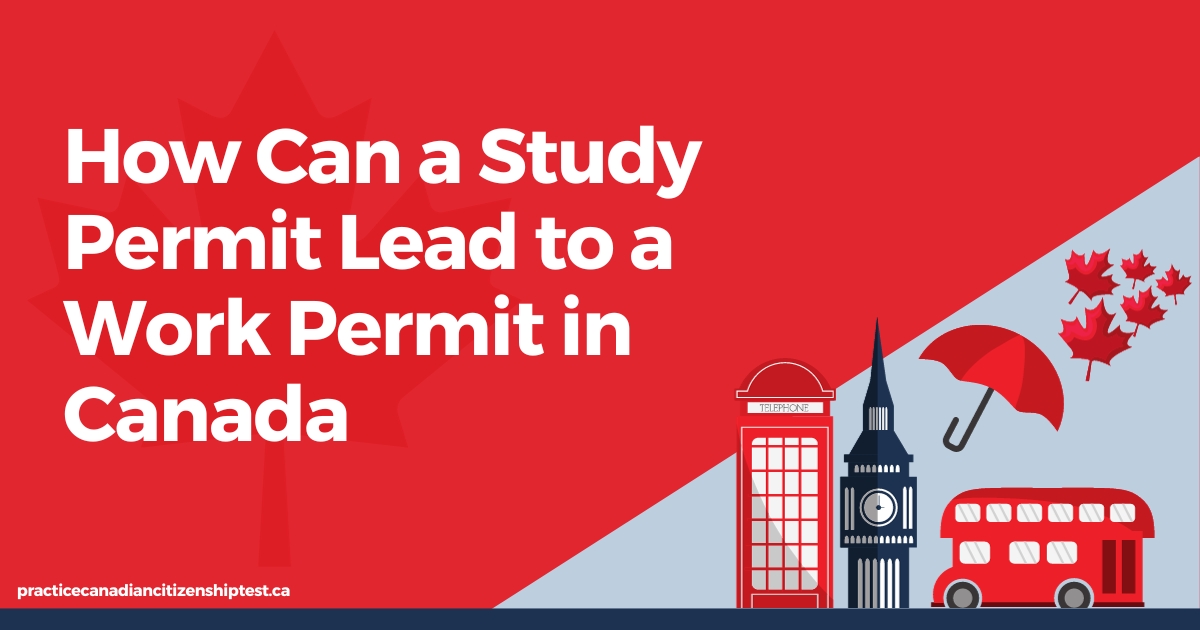 It's a huge milestone for international students to complete all the credit hours in any designated Canadian University. Many students dream of coming here due to quality education and scope in every field leading to job opportunities. If you are on a study permit in Canada, then at some stage of your life, you will wish to get a work permit and live in this dream country.
Work Full-Time
If you want to settle in Canada, you have to look for a job that suits your studying schedule. Students are offered jobs on campus and off campus. If you have a study permit, then you can get the opportunity to apply for various jobs. You can either work 20 hours or more than 20 hours without applying for a separate work permit. Keep in mind that your study permit should indicate that you are authorized to do a job as a student. In case, your study permit doesn't mention that then you need to apply for your study permit amended. It also means that you need to update your study permit to reflect that you are allowed to work.
Co-op or Intern Work Permit
There are certain fields in the education sector that make it mandatory to do an internship or Co-op before applying for a job. If you meet these requirements, you are then eligible to work full-time or part-time while studying.
Open Work Permit
After completing credential hours in your designated Canadian university, you are eligible to apply for an open work permit. It can be issued for three years. After completing your education on a study permit, you have 180 days to apply for a work permit. You can submit your application online and get all the information on the official website. This permit allows you to work anywhere in Canada.
Post-Graduation Work Permit (PGWP)
Post-graduation work permits are also open work permits that allow fresh international graduates of Canada to work for many hours, anywhere in Canada. Using PGWP is a great way to earn experience in your field while residing in Canada. This can also open doors to get permanent residency. Keep in mind that not all studying programs make you eligible for PGWP, so you need to be careful before applying to any program in Canada. Another important fact about PGWP is that it doesn't need LMIA. The maximum duration for PGWP is 3 years and an applicant has to apply for it before his/her work permit expires. To get more information concerning this, visit the official website.
Labour Market Impact Assessment (LMIA) Work Permit
If you didn't complete your credential hours and planned to apply for a work permit, then in some cases, you need to issue a document called Labour Market Impact Assessment (LMIA). LIMA is generally issued by Employment and Social Development Canada (ESDC). The document gives justification as to why you are better suited for the specific job and why you should be hired instead of Canadian Citizens or permanent residents. Keep in mind that you as a foreigner can't apply for LIMA. Only Canadian employers are eligible to apply for this document. There are specific LIMA requirements that you need to fulfil.
Importance of Maintaining Your Immigration Status
Your study permit is an important document that allows you to stay in Canada as long as you are enrolled in a university and actively pursuing your studies. If you stop pursuing your studies or if your studies get completed, your study permit document is no longer valid.
When you stop studying, you are required to inform Immigration, Refugees, and Citizenship Canada (IRCC). It means that you need to notify them that you have terminated your studies.
If your study permit is no longer valid, then you need to leave Canada, unless you have another valid immigration status. In case, if you are waiting for your work permit, while not having a valid study permit, you might need to leave Canada till your documents for work permit are finalized and your work permit is approved.
Canadian Citizenship
If you get hold of your work permit while at the same time being eligible for Permanent Resident ship in Canada. You will get your PR card which will grant you more rights. After a specific time duration, you are also eligible to apply for the Canadian Citizenship Test for Canadian nationality.