What are the Immigrant Plans of Canada for the Future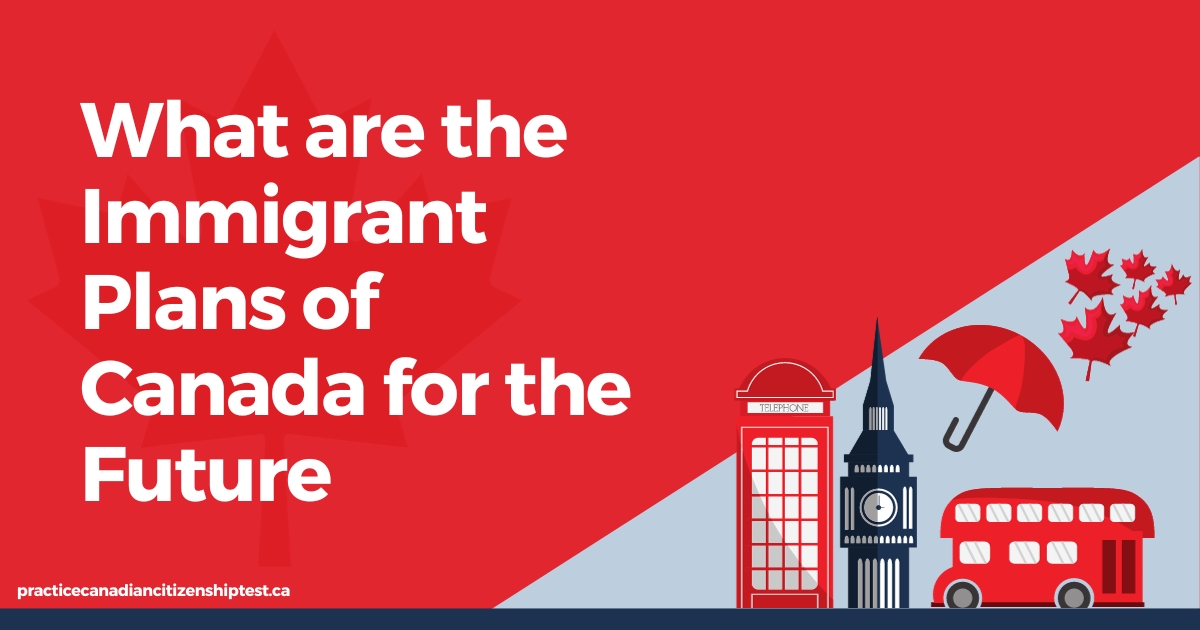 In 2022, Canada released its immigrant plan for 2023-2025. These are the guidelines that target the immigration process for the next three years. The new plan will welcome more than half a million immigrants from different parts of the world in the year 2025.
Why This Plan is Introduced?
There is a gap in the labour market that can affect the country's economy in the future. This has led to the introduction of the immigrant plans. The country's prosperity lies in the immigrants working in different fields. Various thriving businesses in Canada also depend on immigrants as more workers are required. Many immigrants now have a chance to work in health care and technological fields and are committed to help Canada to fight the economic challenges that Canada might face in the future.
At the end of 2023, Canada would have welcomed approximately 465,000 immigrants. In the year 2023, the number will rise to 485,000 and will touch 500,000 in 2025. This will not only attract immigrants to live and work in urban areas but also in rural areas and small towns.
Pro-Immigration Stance
Provincial Nominee Program, Express Entry Program, Atlantic Immigration Program, and Rural and Northern Immigration Pilot have welcomed people from all over the world to migrate to Canada and allowed them to contribute to Canada's labour market and economy.
Express Entry is the most popular pathway for immigrants to come to Canada and become permanent residents. It also oversees three primary federal economic programs: Federal Skilled Worker (FSW), Federal Skilled Trades (FST), and Canadian Experience Class (CEC).
The planned targets for Express Entry landings are not only for applicants but also for their spouses and dependents (Children) to be part of this immigration process. In 2023, the target is set at 82,880 individuals and is expected to increase to 109,020 in 2024 and 114,000 in 2025.
The Provincial Nominee Program (PNP) is also another immigration program for economic class immigrants. It allows individual provinces and territories to nominate immigrants who meet their specific labour market needs. In recent years, many immigrants have been using PNP to enter Canada. In 2023, the PNP target is set at 105,500 individuals and is expected to increase to 110,000 in 2024 and 117,500 in the year of 2025.
Refugee and Humanitarian Immigrants
Canada has always welcomed refugees and humanitarian immigrants who are not safe in their own country due to religious or gender bias. Canada is always ready to provide asylum to such people. The country has now welcomed thousands of refugees who have fled Afghanistan and Ukraine due to war. The refugee class is set to be just over 76,000 new arrivals in both 2023 and 2024, before decreasing to 72,750 in 2025.
Bottom Line
Introducing the Immigrant Plans of Canada was necessary to save the country from economic challenges. The labour market has gaps and businesses are in search of talented and skilled people. Without immigrants filling these gaps, the country won't be able to survive in the next decades. Maximizing population growth in Canada is now necessary. This has also created so many benefits for the people from third world countries, who want to settle in a prosperous country. In recent decades, getting residency and becoming eligible for the Canadian Citizenship Test for Canadian nationality has become much easier as compared to the past.