What Preparation You Need to Settle in Canada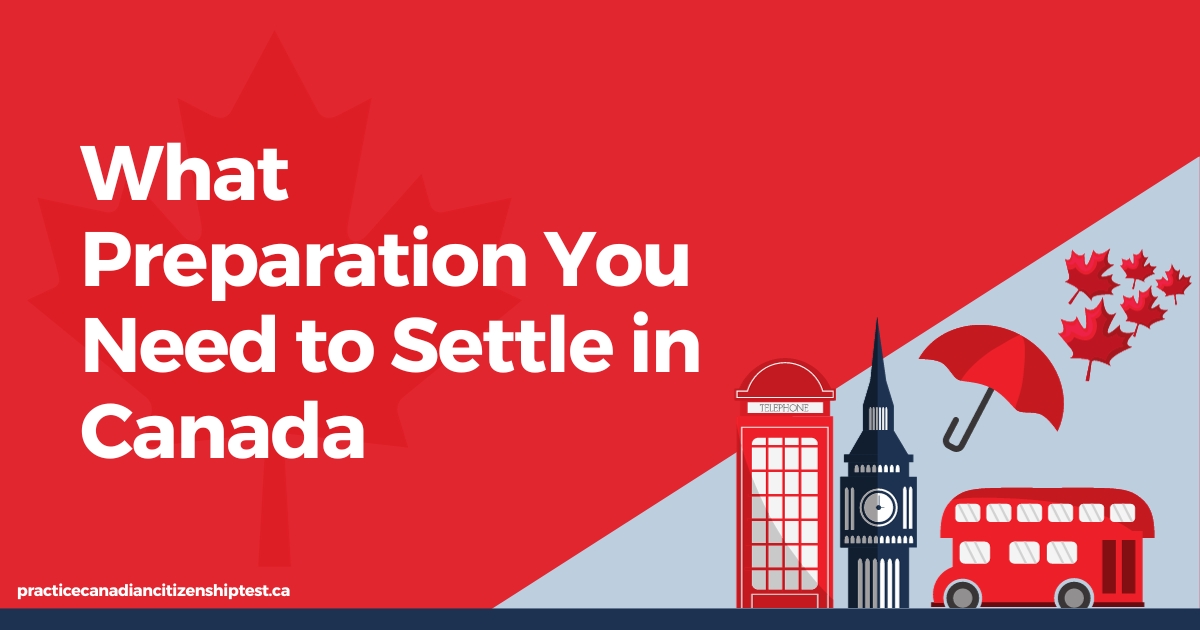 Are you an immigrant who wishes to settle in Canada as a national? Canada offers various opportunities that attract various foreigners to live in Canada. The country has a great landscape, top-notch education, health care services, economic stability, etc. Canada has made it very easy for individuals to get citizenship. However, there are specific requirements that you need to fulfil before you start your application process for citizenship. Here we will discuss how you can settle in Canada as a permanent resident or Canadian.
Take an Approved Language Test
English and Canadian are the only two languages that are the national and official languages of Canada. One of the requirements for permanent residency is to pass the language requirement test. You could either apply for the Canadian English Language Proficiency Index Program (CELPIP) or the International English Language Testing System (IELTS). For French, you either need to take the Test d'Évaluation du Français (TEF Canada) or Test de connaissance du français (TCF) test. If you are from an English or French country, then providing the degree or transcript that ensures that you have completed all your education in either of these languages is enough.
Keep in mind that IRCC only accepts documents concerning language proficiency from approved institutes.
Permanent Residentship
Once you have completed the language requirement, you are eligible to apply for PR by applying online. If you reside outside Canada then you can apply here through Express Entry or federal skilled worker.
Many people are sponsored by their family members in Canada. You can also get a business visa if you have an innovative idea for your business as an entrepreneur. Many people also get access to temporary work permits, which open doors for obtaining permanent residentship.
The actual cost to apply for permanent residence is $CAN 1,080 to $CAN 2140. This cost depends on the type of application and the number of dependents that are applying with you at the same time.
Do I Need Funds to Apply for PR?
The short answer is yes. If you are immigrating to Canada and don't have any job offer letter, then you need to show funds in your bank account to the government. For a single person, you need $CAN 13,310 and if you have dependents like a wife or children, then you need to have $CAN 3,586 for every individual. The bank statement shows that you can take care of yourself and your family without relying on any external funds sources.
If your family member agrees to sponsor you and bear your expenses, then in that case, you don't need to show funds in your bank account.
Do I Need to Have Accommodations?
It depends, if your family member is ready to sponsor you then you can live with them. However, if you are immigrating to Canada alone, then you can get the list of accommodations provided by IRCC. Choose the one that suits you.
Canada Citizenship
Many immigrants who get PR plan to apply for Canadian citizenship. Keep in mind that there are certain eligibility criteria for citizenship.
As a Canadian Permanent Resident, you must be physically present in Canada for 1,095 days in the last 5 years. This is equivalent to 3 years.
You shouldn't be behind in paying income taxes in the last three years
You should be 18-65 years of age
You shouldn't be charged with any criminal offence
You should have a good moral character
You should have no legal penalties before applying for citizenship
Citizenship Test
The last requirement is to pass the Canadian Citizenship Test. The test is challenging and computer-based and you need to solve it within 30 minutes. There are 20 MCQs and you need to answer 15 of them correctly.
The most reliable source of preparation is Discover Canada: Rights and Responsibilities of Citizenship. The book has various chapters that you have to memorize to ace the exam. You can find this book in PDF form on the official website for free.
After learning from the recommended book, taking the Practice Canadian Citizenship Test can enhance your preparation. These cost-free mock quizzes mimic the actual exam and follow the guidelines of Discover Canada book. Another reason to take mock tests is that they help you focus your studying by identifying exactly which concepts and topics are giving you the most trouble.
Bottom Line
Getting Canadian citizenship or PR isn't difficult but a lengthy process. However, it is better to start with the basics. Make sure that you fulfil all the eligibility criteria for PR step-by-step. After that you can start applying for for the Canadian Citizenship Test.