How Can I Be Ready for Canadian Citizenship Test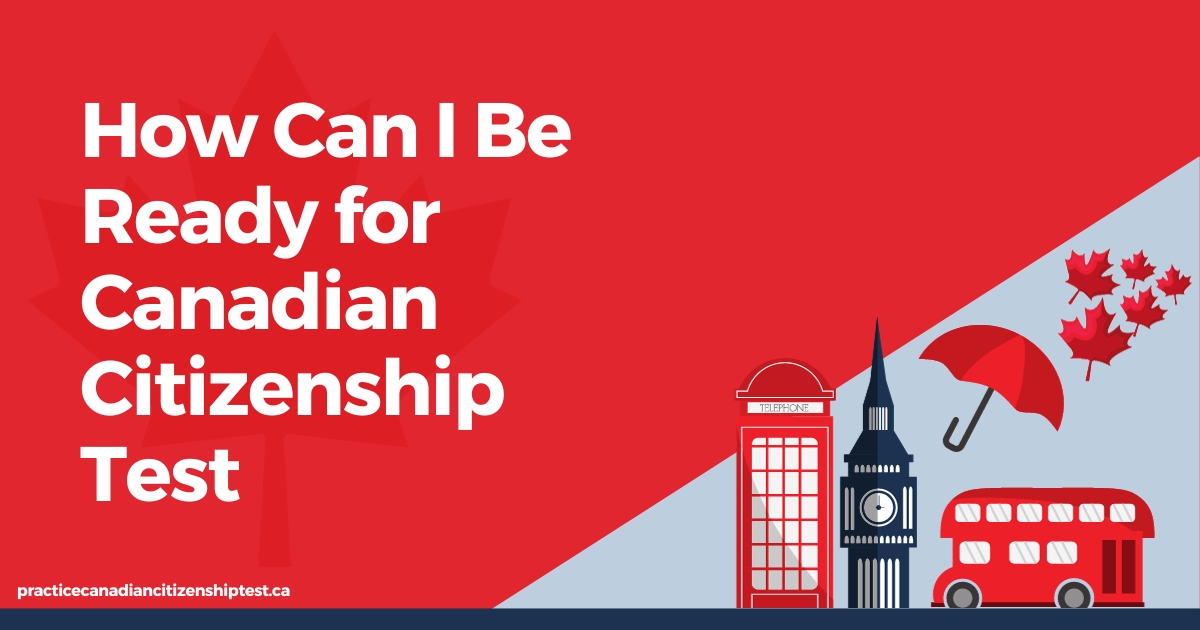 Getting Canadian Citizenship is a huge milestone for immigrants as it opens a lot of doors. Canadians can apply for jobs that are only eligible for them e.g. joining the armed forces. Canadian nationals can give votes, and get access to different funds including unemployment funds, educational loans, etc.
Canada has now made it easy for immigrants to get citizenship. All you need to do is fulfil the eligibility criteria and pass the Canadian Citizenship Test. Now the important question that is asked by many candidates is ''How would I know that I am ready for the Citizenship exam?
Understand the Test Pattern
After fulfilling all the requirements, you need to understand the test pattern before taking the exam. The Canadian Citizenship Test has multiple-choice questions that are a bit challenging to solve. The test evaluates if you will be a suitable citizen who is ready to take responsibility as a Canadian and can contribute to society. The test also analyzes Canadian history, geography, legal bodies, economy, values, culture and more. You will also encounter questions related to the monarch, democracy, rights, duties, and freedoms of Canadian citizens.
In the exam, there are 20 MCQs that you have to solve within 30 minutes. To pass the test, you need to answer 15 MCQs accurately.
Those applicants, who can't solve the paper within 30 minutes due to some psychological barrier and need more time. They will be called for an interview of 30-90 minutes by a Canadian citizenship officer.
How to Prepare Yourself for the Test?
Start your preparation journey through a recommended and reliable guide called Discover Canada: Rights and Responsibilities of Citizenship. Without this book, you won't be able to pass the test as an immigrant. The book can be found online for free. You can also listen to its audio version in your free time. The book is very easy to read. Try to avoid rote memorization because the exam is always conceptual.
Attend Classes
You can always prepare for the Canadian Citizenship Test in your home if you have a tight and busy schedule. However, many people want to learn by joining classes. There are various institutes that offer physical and online classes as well. Interacting with students and indulging in group study with them can teach you a lot. You can also get help from the tutor or lecturer related to topics that are included in the exam. Attending classes will also make sure that you are on track with your timetable.
Practice, Practice, Practice Citizenship Test
The majority of the people can't pass the citizenship test if they are not prepared enough or don't practice enough. Practicing the Canadian Citizenship Test is a valuable tool to enhance your preparation. It is recommended to study the guidebook in depth before taking the practice test. Keep in mind that don't use the mock test as the only source of preparation as it won't help you to grasp the underlying concepts. Take the test when you are confident that you are well prepared.
Many of the mock quizzes are free of cost and help you get familiarized with the exam pattern. It is better to take the test without any distractions in one setting. Try to solve the test within 30 minutes and try to enhance your time management skills. Train your mind to interpret the question before analyzing the answers. Taking multiple attempts of the mock quizzes can train you to give accurate answers. Don't ignore the challenging topics if they need more time. It is important to stay motivated throughout the preparation process.
Some platforms offer coaching services and other study materials. We normally don't recommend candidates to spend money on that. Sticking with the guidebook and taking a free practice test is enough.
Always Be On Time
Make sure you know the time, venue and day of your test. Try to reach 20 minutes early to your exam center. The screening process for your identity takes time. Bring original documents that are required.
Final Verdict
Try to stay calm while taking the test. If the question is challenging to understand, don't spend much time on it. Read each question with focus. In case you fail the exam, don't worry. You are always welcome to take another Canadian Citizenship Test and you won't lose your residency.