How to Ace Canadian Citizenship Test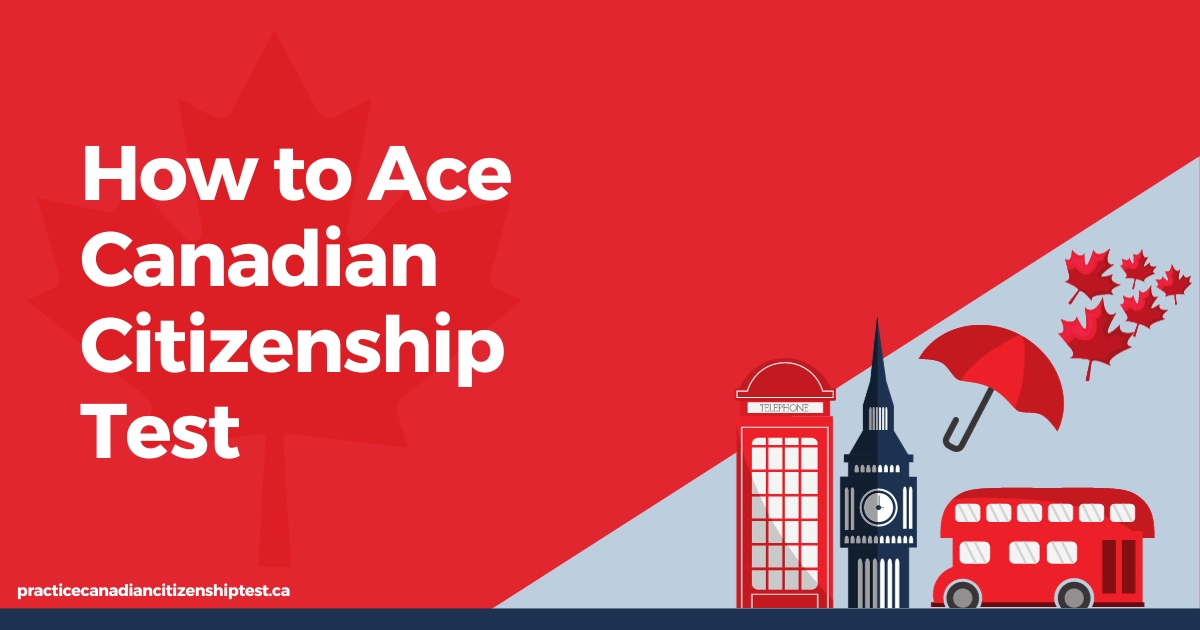 Taking the Canadian Citizenship test can be nerve-wracking and stressful since your Canadian nationality depends on it. However, strong faith in your preparation and a firm grasp of all the concepts in the syllabus can help you to ace the Canadian Citizenship Test. In this blog, we will share the insights of people who have passed the exam with flying colours and discuss the tips that they followed to prepare for this challenging exam.
Familiarize Yourself With the Syllabus From a Reliable Source
There are various coaching classes and academies that offer classes and more extra material to memorize. We normally do not recommend learning from them because it's costly. The best and most trusted source for preparation is a book called Discover Canada: Rights and Responsibilities of Citizenship. The updated PDF version of the book is available on the official website. You can also download its audio as some people prefer to learn from it.
The book covers all the syllabus that you have to familiarize yourself with including
Important historical figures
Legal bodies
Democracy
Monarch
Geography
National symbol
Culture and values
Rights and responsibilities of Canadian citizens
Taking part in Canadian society
Since the exam is always conceptual, try to grasp the underlying concepts of each topic.
Dealing With Lengthy Syllabus
The syllabus can be intimidating because it's lengthy and there is a lot of information to memorize. The best way to deal with it is to divide the whole syllabus into small chunks. Make yourself a study timetable and give a few hours daily to each topic. You may take a lot of time to complete and memorize the whole syllabus but you might be able to retain the information for a longer duration of time. Make sure that you stay committed to your study schedule.
Do Not Multitask While Studying
Avoid distractions whenever you are studying. It is better to isolate yourself in one room with all the study material. Give 2-3 hours or maybe more time to prepare without any visual and auditory distractions. This will help you focus more. Multitasking can also weaken your grasp of the information that you want to learn. If you get mentally exhausted while studying, then take a break for 5-10 minutes, drink water, do mild exercise, and then proceed with your studying.
Find a Study Buddy
Group study can enhance your preparation as it allows you to think creatively with your partner, share important insights and learn the concept of challenging topics. Group study is important for comprehensive study. Many people consider it a free class. Another important benefit of studying with your friends or teammates is that it allows you to become self-dependent and make sure that you are on track with your timetable.
Patience, Patience and Patience
Learning about Canada for the test can be sometimes frustrating for many immigrants because they are learning about a new country from scratch. Many times candidates fail the first attempt and get demotivated. The syllabus is also lengthy and leads to mental exhaustion. Keep in mind that this time shall also pass. All you need to do is to stay motivated and have strong faith. Always have a positive attitude whenever you plan to study and reward yourself whenever you memorize a topic from the syllabus. Be consistent with your study plan but do take breaks when your body needs it. Don't be hard on yourself.
You can also combine different learning techniques such as reading, listening or watching the documentaries related to various topics included in the syllabus. This will train your brain to react to different stimuli and improve your chances of remembering.
Learn English or French Language
English and French are the official and national languages of Canada. If your first language isn't either of these languages, then you need to learn it first. There are so many free lectures in the form of audio or videos that you can find on Spotify, Google Podcasts, iTunes, and YouTube, that will help you learn these languages.
Multiple Attempts of Practice Test
We recommend candidates to use all the resources that are free including Practice Canadian Citizenship Test. You will feel more confident during the exam if you have already encountered similar questions via practice tests. Mock Tests replicate the actual exam and give you an idea of how many challenging and conceptual questions you can endure and solve with ease. They also help you determine your weak areas and enable you to work on them during preparation.