How to Pass the Canadian Citizenship Test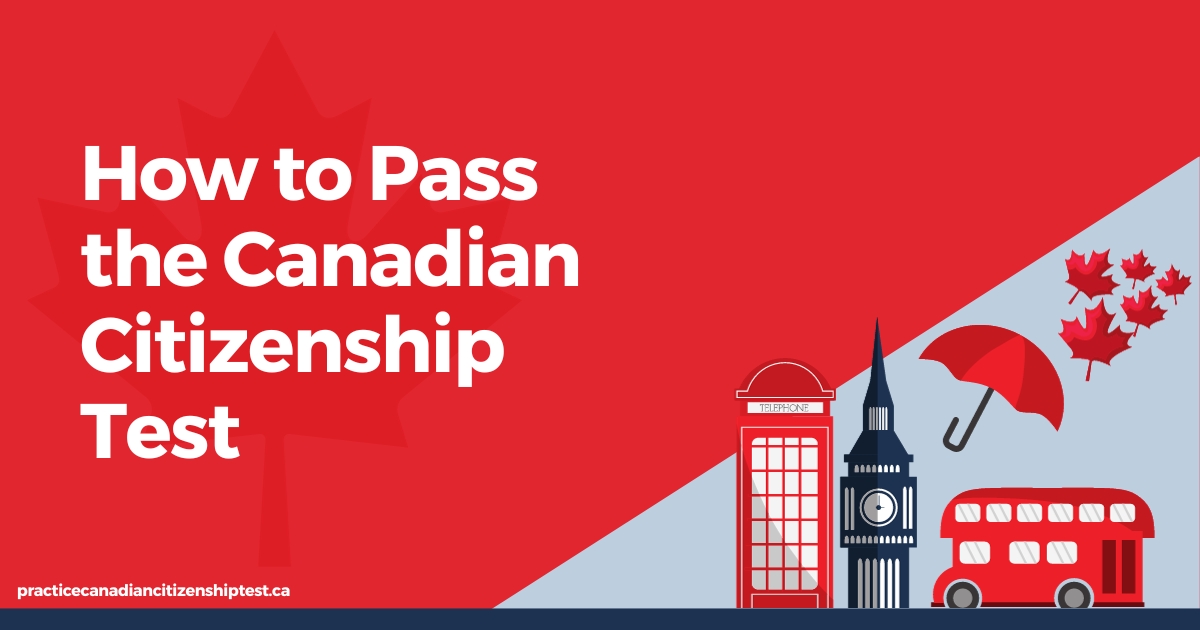 Canada has opened various immigration routes and made the immigration process much easier. Many people migrate to Canada from third-world countries due to political stability, job opportunities, better education and quality health care. Once you plan to settle in Canada, you get PR, which makes you want to take the Canadian Citizenship Test to get nationality.
The Canadian Citizenship Test is challenging as you will encounter different computer-based questions that you have to solve in a limited time span. Don't worry, it is very easy to get access to reliable resources for test preparation. You can join different academies and institutes that can help in the preparation. However, they are expensive and not every candidate takes admission there. With proper commitment and dedication, you can prepare for the exam in your home and pass the exam with flying colours.
Understand the Content
First, you need to study the table of contents that will help you to make a study timetable. Keep in mind that the topics are lengthy and need a lot of time to study. It is also recommended to memorize the recommended book Discover Canada: The Rights and Responsibilities of Citizenship. This PDF version of the book covers all the topics like Canada's economy, the justice system, legal bodies, culture, values, important historical figures, etc. Memorizing all the content in the book conceptually is important.
Summarize the Topics
Whatever topic you memorize, try to summarize it in your notebook, highlight important points and make flash cards. This will enhance your preparation and help you retain the knowledge for a longer period of time. You can also make your own audio of the topics and listen to it in your free time.
Get Your Study Buddy
If you have an honest study buddy, he will make you accountable for your mistakes and make sure that you are on track with your study timetable. Group study allows you to better grasp the topics, learn in detail and understand the concepts of challenging chapters. With the help of your study buddy, you can bridge the learning gaps by rectifying your mistakes which aids in the life-long learning process.
Improve English or French
Canadian national and official language is either French or English. An "adequate knowledge" equivalent to level 4 of the Canadian language is necessary. You can also do a secondary or post-secondary program in English or French overseas and submit the proof during the application process. It can be either your certificate, transcript or diploma documents. Keep in mind that you can't take the test, if you don't know either of these languages.
Take Help From Seniors
The Candidates who have passed the Canadian Citizenship Test can better guide you regarding the important topics and patterns of the test. They can also motivate you because not every aces the exam in their first attempt.
Take Practice Test
Practice makes a man perfect. It is recommended to take as many mock tests as possible after preparing from the official source. Many of the platforms offer free Practice Canadian Citizenship Tests. These mock tests mimic the questions with the same underlying concepts that you will solve in the actual exam. Taking alot of mock quizzes can help you better retain the information and make you understand challenging topics. Our mock tests are divided into various sections that cover specific topics. This streamlined approach makes your study timetable more easy to cover.
You also get access to the personal repository where the questions that you wrongly answered are saved. You can visit this section whenever you have time and learn such challenging topics. Our practice tests align with the reference book and we update it if necessary.
Make a Simulated Environment
Whenever you take practice tests after preparation. Create a simulated exam environment. It means that you have to take the test where there is no distraction so that you can give all your undivided attention. Make sure that you track your time while solving questions. It will enhance your time management skills during the exam.